Directions
Address:
1401 Observatory Drive
University of Wisconsin
Madison, WI 53706
Interactive map: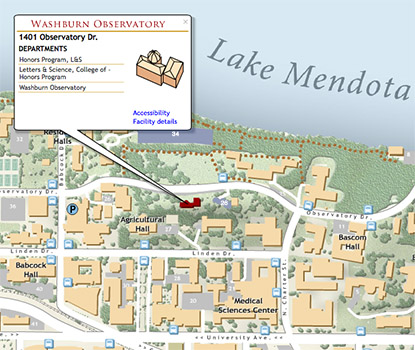 There is parking on the street in front of the Observatory and lot 26. If additional parking is required, you may park in lot 34. Both lots are open to free public parking after 4:30pm. When you arrive at the observatory, please enter at the south door (that faces away from the lake) and go directly up the stairs to your right. Then proceed through the door in front of you into the dome.