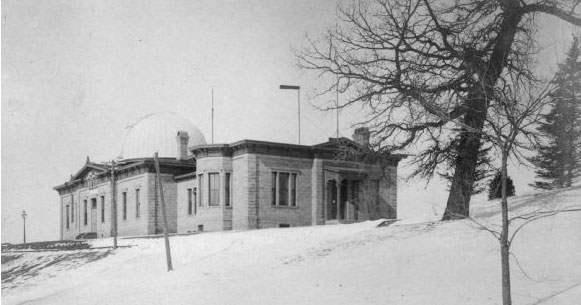 Washburn Observatory
Washburn Observatory, now home to the UW honors program and still in use for undergraduate observing instruction and public open house viewing.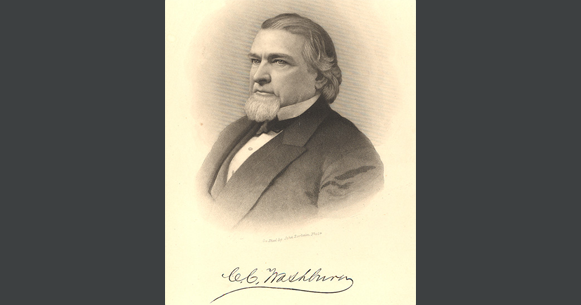 Gov. Washburn
Gov. Cadwallader C. Washburn was the founder of Washburn Observatory.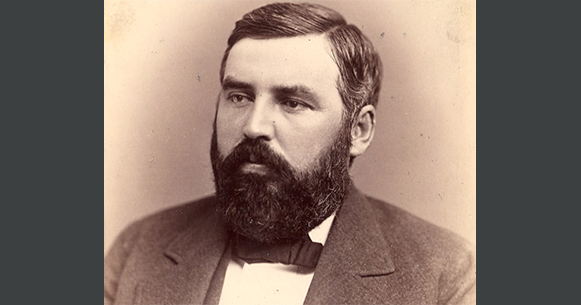 James Watson
First Director of Washburn Observatory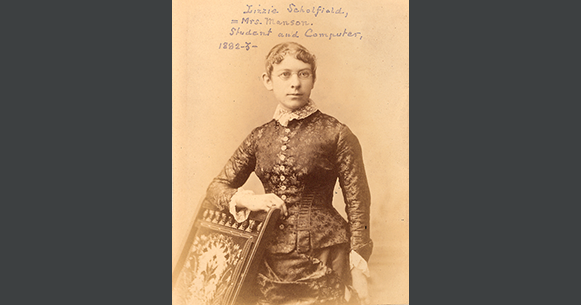 Elizabeth Schofield
Assistant and "computer" at the Washburn Observatory, 1882-1883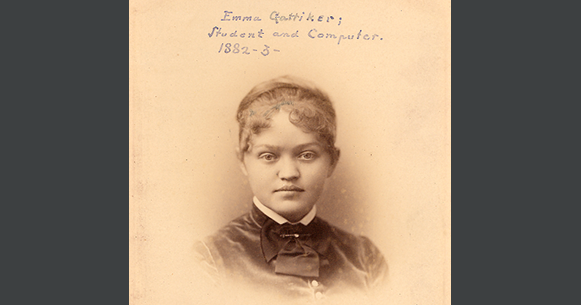 Emma Gattiker
Student and computer (part of the Washburn staff responsible for data reduction)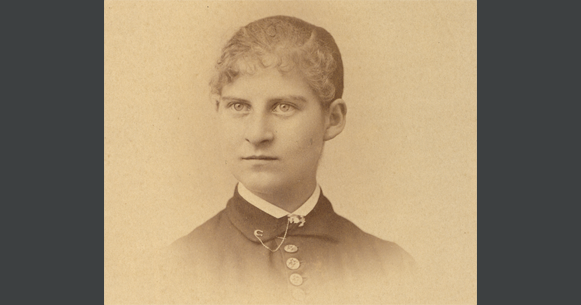 Alice Lamb
Wisconsin Astronomer (ca. 1885).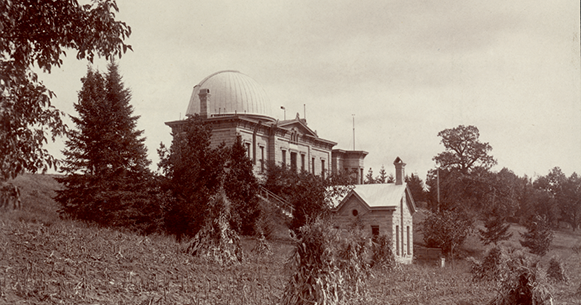 Wisconsin Solar Observatory
The Wisconsin Solar Observatory in front of Washburn Observatory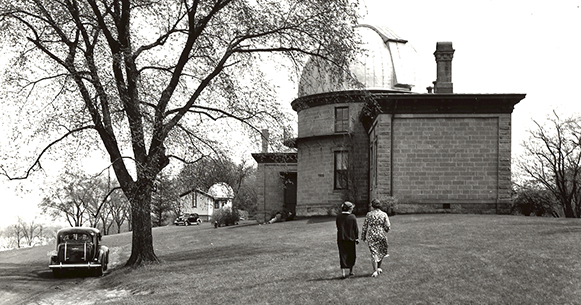 Washburn Observatory (1920s)
Washburn in the 1920s.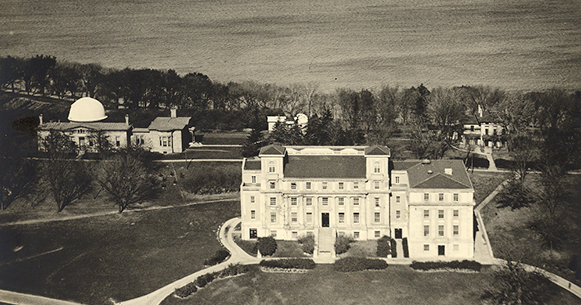 Washburn Aerial Photo
Washburn 15 Inch Refractor
The 15 inch refractor at Washburn Observatory still in operaturion during open houses and undergraduate observing instruction.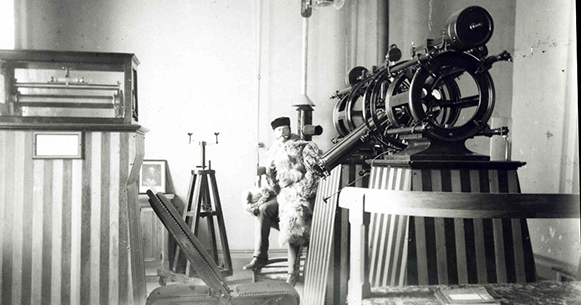 Edward Holden
Edward Holden with 4.8 inch Respold meridian circle.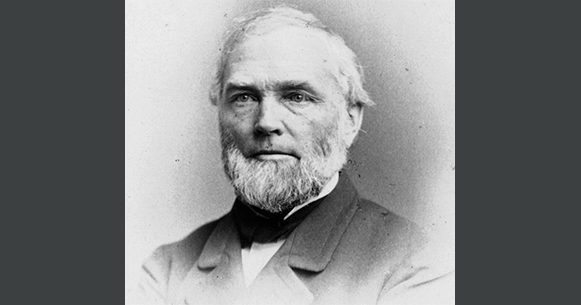 Cyrus Woodman
Founder of the Woodman Astronomical Library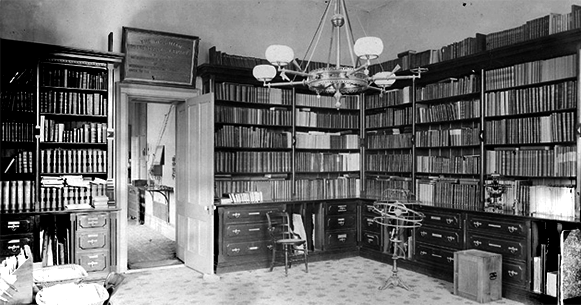 First Woodman Astronomical Library
The original Woodman Astronomical Library was Located in Washburn Observatory.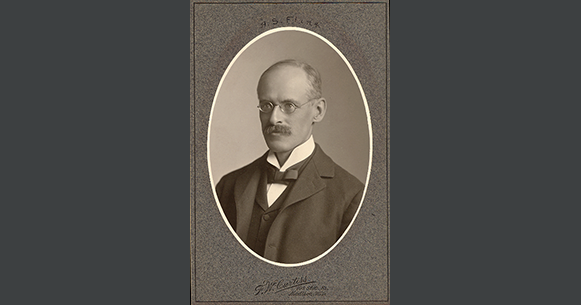 Albert S. Flint
Staff Astronomer at Washburn Observatory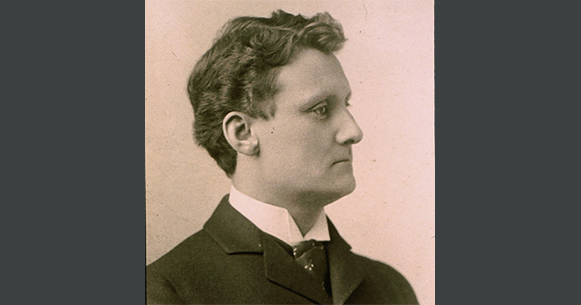 George Comstock
George Comstock was the third director of the Washburn Observatory.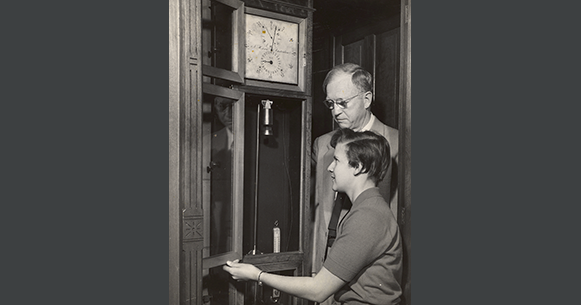 Clock Setting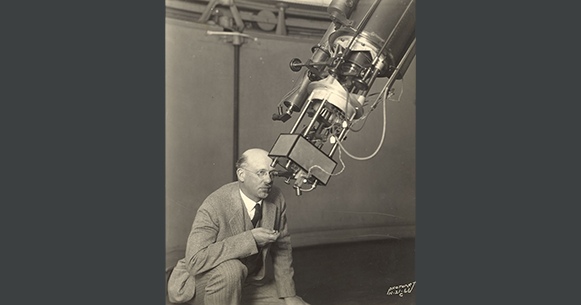 Joel Stebbins
Joel Stebbins (fourth director of Washburn Observatory) at the eye piece of the 15 inch refractor.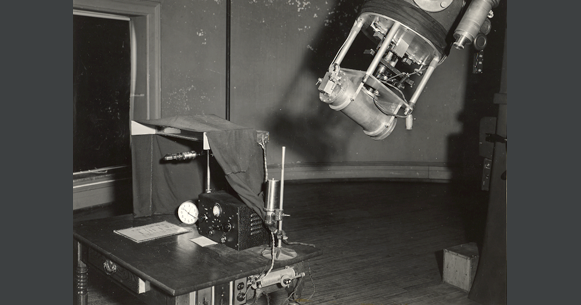 Photometer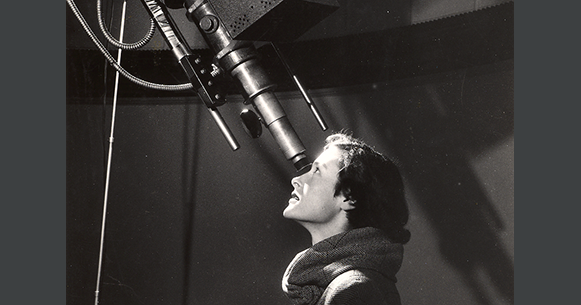 General Astronomy Instruction
The Washburn refractor has long been used in graduate and undergraduate instruction.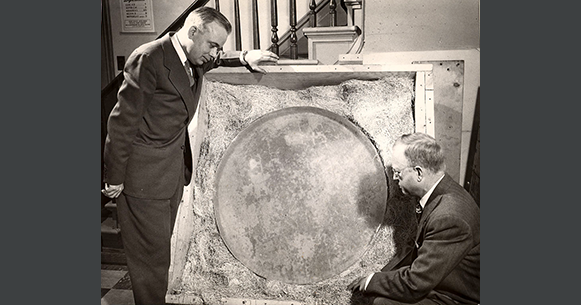 Pine Bluff Mirror Blank
Albert Whitford & C. Morse Huffer inspect the mirror blank for the 36 inch Pine Bluff Telescope (1952).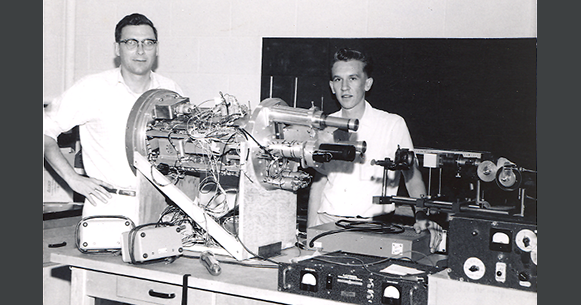 Rocket Instrument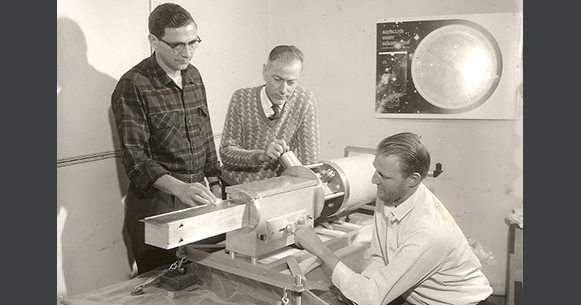 Rocket Payload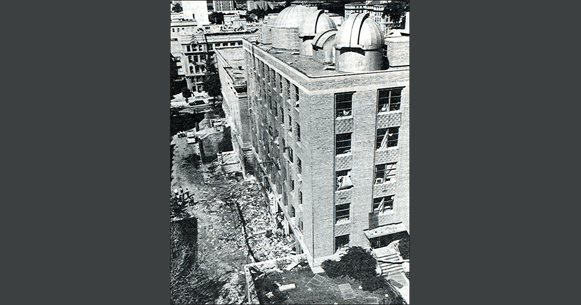 Sterling Hall Bombing
Sterling Hall, which at that point housed the Astronomy on its top floors, was bombed in 1970. See Wiki article for more information on this tragic event.